Festivals are competitions that are affiliated to the All England Dance Festival Association and the Federation of Festivals for Music, Dance and Speech.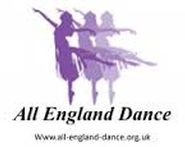 Their aim is to provide competitive opportunities for amateur dancers to perform, build confidence, learn from others and to demonstrate their artistic abilities before an audience and judging professionals.
TPA will enter pupils into the festivals when we feel they are up to the standard for performing and willing to put in the additional work in that is required to represent the school.

TPA has found that festivals provide a fantastic experience for the pupils who participate in them. They gain experience, confidence and make lifelong friends.  It is also a lovely opportunity for pupils to work together, support each other and compete as part of team.
If you would like your child to be entered for the festivals, before making this commitment, please be aware of the three Cs:
Costume ~ Cost ~ Commitment
Costume: Costume, hair and make-up are required to suit the style or period of the dance.  It is the parent's responsibility to provide costumes for their child as required by the choreographing teacher.  However, help and advice are available from the school and other experienced festival parents.  Please refer to our costume page (insert link).
Cost: There are many costs involved in festivals.
These include:
♣ Entry fees per dance
♣ Rehearsal costs
♣ Music costs (sourcing, cutting and copying of appropriate tracks)
♣ Costume costs, including shores and accessories.  Pease note there are many costumes available for hire at a reasonable price.
Commitment: Festivals required dedication from both parents and pupils.  Rehearsal time is limited, so we therefore expect dancers to attend all rehearsals allocated to them.
Local festivals are as follows:
North Kent Dance Festival – February half term
Royal Tunbridge Wells Dance Festival – February half term
Medway Stage Festival – Weekends in April and M\y
Tonbridge Festival – April
East Grinstead Dance Festival – Weekends in April
Canterbury Dance Festival – July/August, start of summer
Swale Stage Festival – Weekend in September and October
Orpington Dance Festival – October half term
Beckenham Festival – Weekends in October and November
Regional Semi Finals (Sussex) – May half term
National Finals – July/August, start of summer
TPA have been many successes at festivals over the past years.  The National Finals which take place every two years are held in July/August each year.  A number of pupils who were entered by the school succeeded in the Regional Semi-Finals and went on to compete in the National Finals.  Recent results are:
2019
Reached regional semi-finals
Holly Schluter
2013
1st place, gold medal – Song & Dance Duet
Izzy H-Jackson & Jody L. Zimmerman
3rd place, bronze medal – Song & Dance Solo
Jess Chappenden
3rd pace, bronze medal – Song & Dance Quartet
Theirry L-Zimmerman, Jody L-Zimerman, Izzy H-Jackson & Jess Chappenden
2011
1st place, gold medal – Song & Dance Trio
Svea Filz, Izzy H-Jackson and Jody L-Zimmerman